Farewell to a long-time member Keith Hanley and Thank You!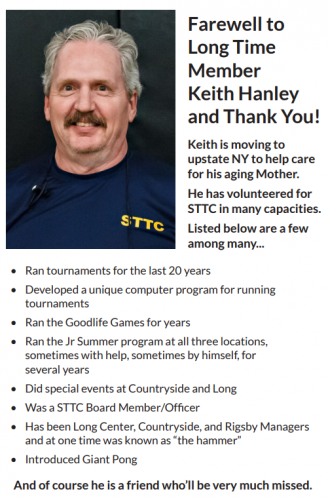 Farewell to Long Time Member Keith Hanley and Thank You!
Keith is moving to upstate NY to help care for his aging Mother.
He has volunteered for STTC in many capacities.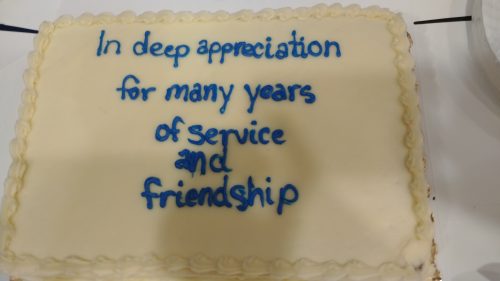 Listed below are a few among many…
Ran tournaments for the last 20 years
Developed a unique computer program for running tournaments
Ran the Goodlife Games for years
Ran the Jr Summer program at all three locations, sometimes with help, sometimes by himself, for several years
Did special events at Countryside and Long
Was a STTC Board Member/Officer
Has been Long Center, Countryside, and Rigsby Managers and at one time was known as "the hammer"
Introduced Giant Pong
And of course he is a friend who'll be very much missed.