2017 Steve Simon Memorial Challenge Tournament
WHERE: Long Center
1501 N Belcher Rd
Clearwater, FL. 33765
MAP
WHEN: February 11, 2017 9:00am – 4:00pm
Registration and Check-In: 8:15-8:45am.
For any tournament questions, call Carolyn Adams at 727-557-7299 or SEND AN EMAIL
If you do not have a rating, please arrive by 8:15 am so an estimated rating can be determined by playing with one of our members before the tournament begins. The rating establishes where you will be in the draw so that you will compete with players of a similar rating.
FORMAT
Best 3 out of 5, 11-point games.
SINGLES*: Preliminary Round Robin, and all players advance to Single Elimination.
DOUBLES: Round Robin only.
*Singles players will be entered and seeded into the appropriate Class according to their rating or estimated rating.
Singles Check in Time: 8:15 a.m. | Singles Start Time: 9:00 a.m. RR-SE
Doubles Check in Time: 11:30 a.m. | Doubles Start Time: After Singles** RR
** Doubles will start right after Singles winds down. Make sure you sign up on the sheet at the front desk when you get there.
The Tournament committee reserves the right to cancel the tournament or modify the events or format based on the number of entries or other factors.
This tournament is open to anyone who wishes to enter. Participants may play in any of the Clearwater Club Challenge Tournament Series events, one or more.
AWARDS
SINGLES: 1st, 2nd, 3rd place trophies.
DOUBLES: 1st, 2nd place trophies.
EQUIPMENT/RULES
12 Tables
Paddles provided or bring your own (no sandpaper).
40+ plastic white balls.
USATT rules apply.
Shirts & shorts may not be yellow or white.
ENTRY FEES:
Adult Singles (includes Doubles entry): $25
Junior Singles (Under 18; includes Doubles entry): $10
Doubles Only: $15
STTC Members receive a $5.00 discount.
Printable Entry Form
Tournament Flyer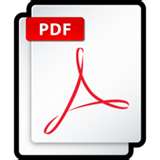 Printable Entry Form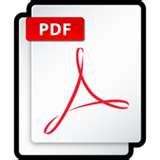 Tournament Flyer