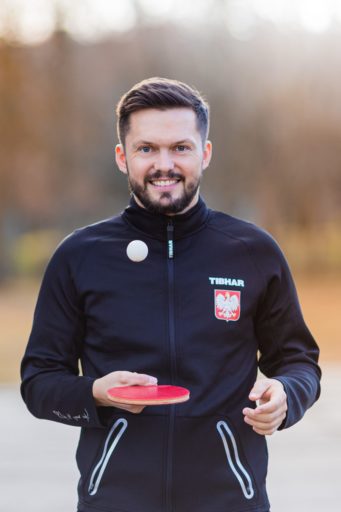 WHO: All levels and ages.
TOPICS: All aspects of the game: position, footwork, multi-ball, serve and serve return, loop, drive, chop and any other table tennis issues.
WHERE: Long Center, Morningside, Rigsby Rec Center & Ross Norton.
WHEN: Sunday, Tuesday & Thursday mornings. 
TIME: 1-4 hours, depending on the day.
COST: 1-lesson $80.00 plus $10 usage fee for non-members.
FOR PRIVATE COACHING, CONTACT COACH DANIEL GORAK at 813-327-1410 or use the Contact form below. Visit Daniel's website at: https://danielgorak.com
High Performance Player & Coach
Daniel Gorak is a Polish table tennis player & coach. Multiple time participant and representative of Poland at the European and World Championships. Competed at the 2016 Summer Olympics in Rio and European Olympics in Baku 2015. Highest World ranking- 52, USATT rating- 2705. For 25 years he has not only been a player, but to a large extent he has been a coach. Daniel founded Pro Table Tennis Consulting. As the founder of the organization He was responsible for organizing table tennis camps and passing on the professional knowledge that he gained over the years as a player & trainer. 
Captain of the team and the second coach: European Team Championships 2007, Polish club at ETTU cup 2017, French League
Head Coach- Silver medalist European Championship doubles 2016
Head Coach– Doubles Polish Champion 2016 and 2017
Head Coach– 4 time Polish Team Vice Champion
Head Coach- 5 time Polish champion in singles
Head Coach- 2 time mixed double Polish champion
Head Coach- 2 time mixed doubles Polish champion
NOTABLE PLAYERS COACHED DURING GAMES: Panagiotis Gionis, Jakub Dyjas, Oh Sang -Eun, Kalinikos Kreanga, Wang Zeng Yi, Jeoung Young-sik

Accomplishments as a player
Nominated by the ITTF 2013 Star Awards, match vs Masato Shiono.
Award for the best Polish league player 2014/2015 and 2016/2017
Bronze medalist in singles of the US OPEN 2019 & 2021
5- time Polish CHAMPION in singles
6- time Polish Team Champion 
2- time Polish Champion in doubles
4 -time Polish Team Vice Champion
Bronze medalist European Team Championships with the Polish national team in 2007
3-time French League Team Champion
Junior European champion in singles & doubles in 2001

Certificates and licenses:
USATT Certified Coach
Safe Sport Certified
Certificate from the Polish Olympic Committee

Contact Coach Daniel